Most people think that personal loans should be avoided because they are a form of debt. However, this is not always the case. A personal loan can help you in many life situations. People have realized the benefits of personal loans. The number of applications for personal loans has thus increased. If you are wondering why you should apply for a Personal Loan.
What is a personal loan?
A personal loan is a loan that you can avail yourself of from banks or non-banking financial institutions (NBFCs) without any security or collateral and with minimal documentation. It makes sense to get a personal loan when you have certain financial needs. You can use these loans to fulfil any need or wish without any restriction. You will have to repay personal loans just like any other loan; for the interest rate, you have agreed to pay to the bank or NBFC. The loan maturity can be several months to several years and can be paid in equal monthly instalments (EMIs).
What is a personal loan for?
When you apply for a home loan, the borrowed money must only be used to buy the house. The same goes for education loans. But this is not the case with Personal Loans. A loan is not tied to a specific use. You can use the funds for any purpose on vacation, for a medical emergency, for a wedding, for remodelling your home, or for any other reason you see fit.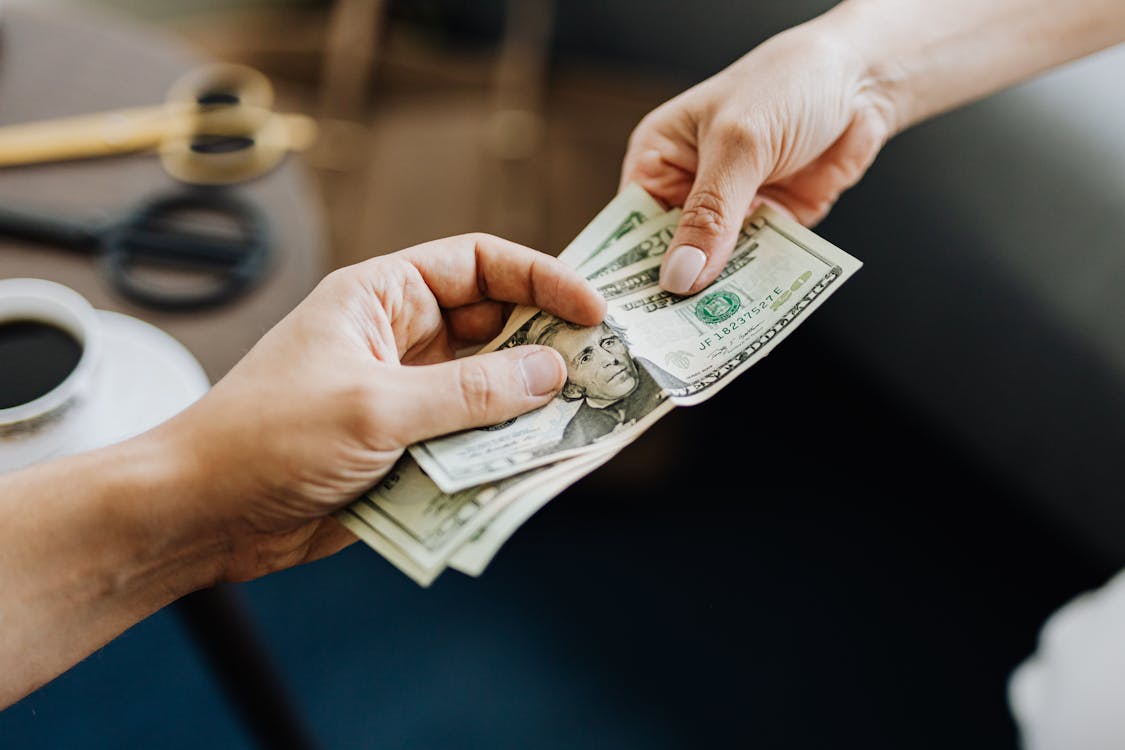 How do you qualify for it?
You can apply for a Personal Loan from any bank or NBFC – look for options that allow you to access funds at the lowest interest rates. Once your loan application is accepted, the funds are credited to your bank account.
You will have to start paying EMIs from the following month. Most personal loans have a fixed interest rate. This means you will have a fixed EMI payment every month. You can get personal loans without any collateral.
Now that you know about personal loans and how they work, let's understand the reasons why you might need them. One thing you need to understand is that once approved, personal loans will result in an influx of funds into your account. However, it also needs to be paid. That's why it's always better to have a repayment plan ready before you use the loan. If you do not have the budget to pay the monthly EMIs, it is better to postpone your decision until you can pay at least the monthly EMIs on time.
Reasons to Apply for a Personal Loan –
Debt Consolidation
Debt consolidation is one of the best reasons for a personal loan. You may have taken two to three loans and managing them can be difficult. When you apply for a Personal Loan to pay off several other loans (including credit cards), you combine everything into one payment. It will make your debt repayment process easier. If this includes credit card loans, you will be able to pay off your loans at a lower interest rate. It helps you reduce the amount of interest you have to pay.
For medical emergencies
If you need money for a medical emergency, one of the best options is to get a personal loan. Not all medical emergencies are covered by insurance. You can use the loan amount to pay for all medical expenses – from hospitalization to medical bills without any hassle.
Home Renovation
If you want to renovate your house, you can opt for personal loans. You can improve the value of your home. It is necessary to do this every few years. Even if you plan to sell your house, you can use a personal loan to renovate it and increase its value. Once you sell your home, you can pay off your loan in full with the additional amount received.
Big purchases
Most often when we need to make a big purchase, we tend to do it on our credit cards. This is only a good option if you can pay your bill in full by credit card. If not, there is a high-interest rate that you will have to pay every month. This can be one of the best reasons for a personal loan. You can use personal loans to buy a large quantity – a television or a washing machine and repay it using the EMI option at a lower rate.
Wedding expenses
A wedding is an expensive affair, and if you don't have the cash for all the necessary purchases, a Personal Loan can help you finance your dream wedding. You can use a personal loan to take care of big things like the venue, wedding dress, photography, etc. You can also opt for a personal loan for wedding expenses if you are uncomfortable draining your savings account for all the wedding expenses. Read more:
Vacation expenses
If you've been dreaming of vacation and saving hard for it, you can take your coveted vacation today by getting a personal loan and using the savings to pay off the loan as EMIs.
When not to use a personal loan?
There are situations where personal loans may not be the best option and should be avoided. Below are some such situations:
You can't afford to pay EMIs: Before taking a personal loan, check if you can comfortably pay the EMIs for the entire tenure. If not, taking out a loan might not be a good idea. Expenses are not necessary: ​​A personal loan is your own choice. However, if you take out a Personal Loan for something you don't need, you are putting your finances at risk. Financing frivolous needs with a loan is not a good idea.
You can get a loan tailored to your specific need: If you are planning to buy a used car, then a loan may not be the best option for such situations, as a used car loan is more suitable to meet your requirements. . Poonawalla Fincorp offers Used Car Loans for people buying a used car.
Conclusion
A personal loan can be used for many purposes. It has the power to positively influence and improve the quality of your life, provided that you use the loan correctly. In addition, you must understand that it is your financial responsibility to ensure that the loan is repaid on time. Poonawalla Fincorp offers customers a customized suite of quick, transparent and hassle-free loans. You can visit our website to find offers suitable for your needs. Source: Definitive Guide